SAVE OVER $226
$99 For A Full ONE-HOUR Teeth Whitening? How?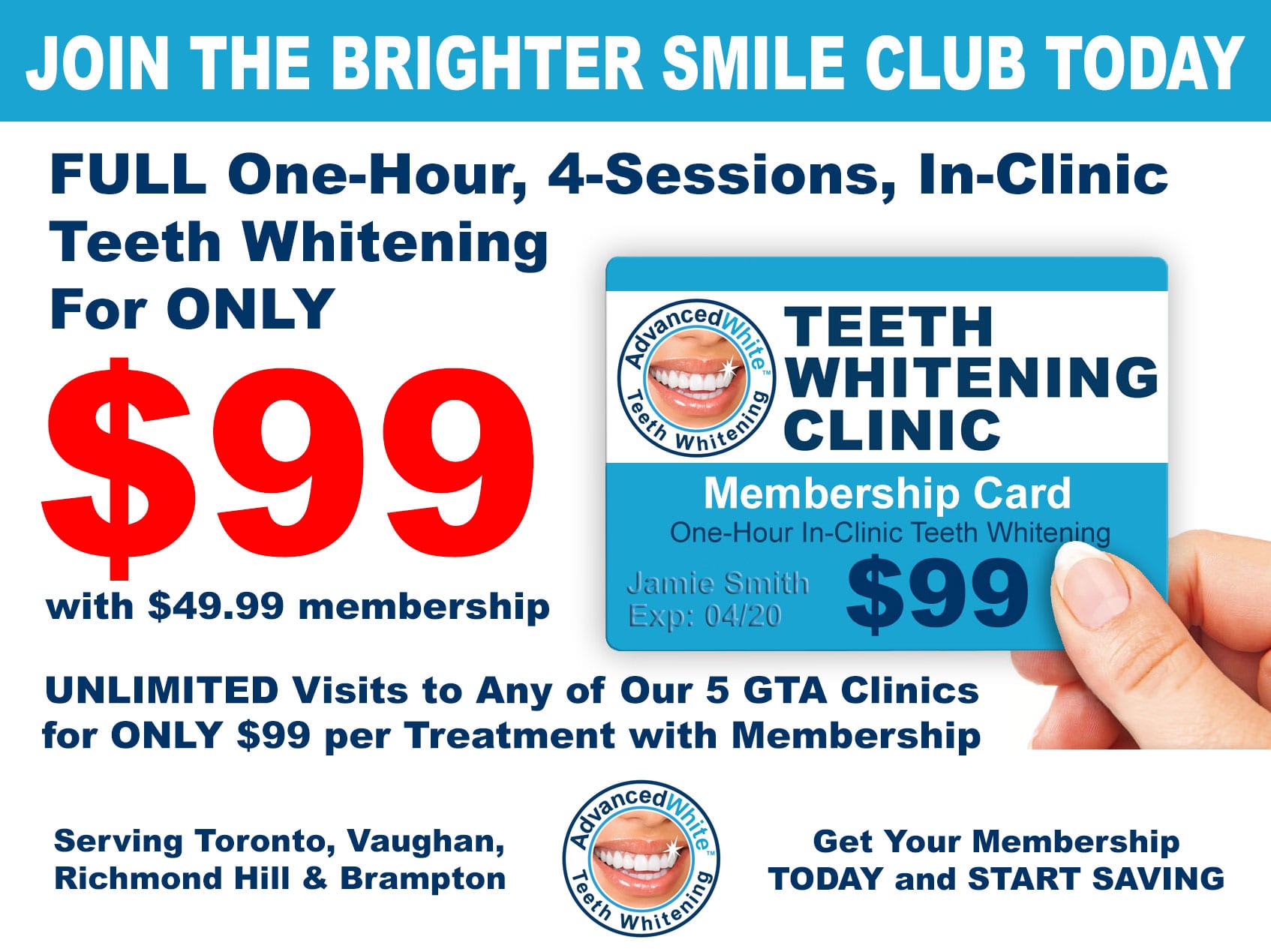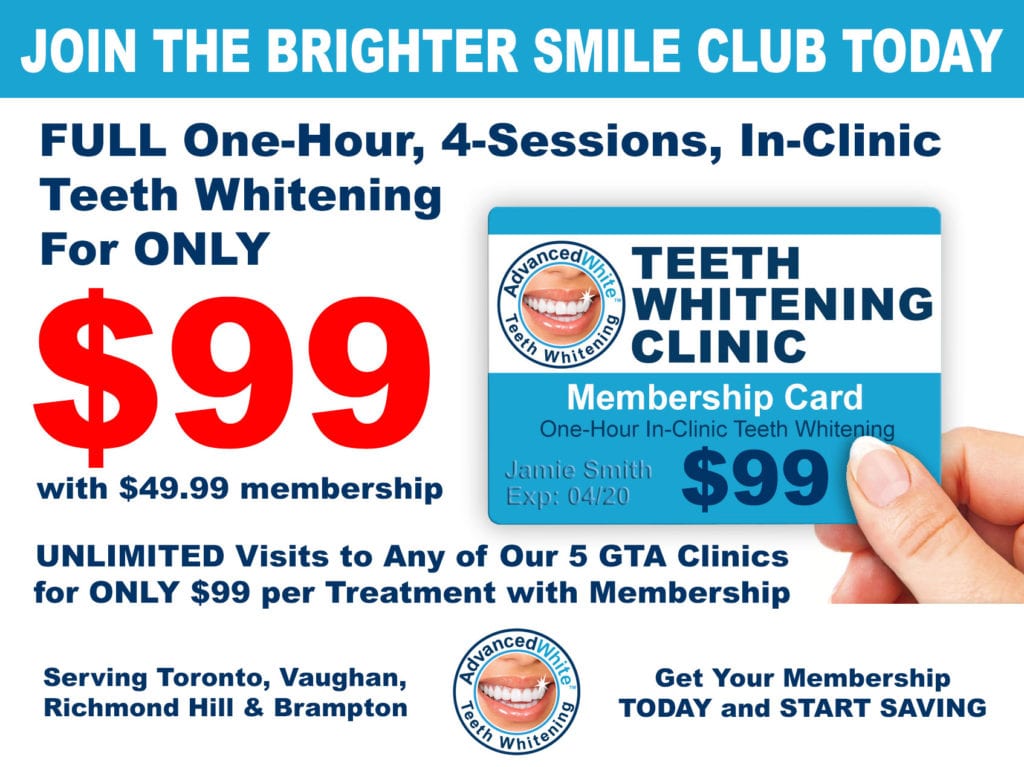 JOIN THE BRIGHTER SMILE CLUB TODAY AND GET UNLIMITED TEETH WHITENING SESSIONS FOR ONLY $99 PER ONE-HOUR TREATMENT
THE BENEFITS OF MEMBERSHIP
Want a brighter smile in under one hour? As a valued member, enjoy UNLIMITED full one-hour teeth whitening sessions for ONLY $99 every time you come in to any of our 5 clinics in the GTA.
SUBSCRIPTION TO OUR MEMBERSHIP IS ONLY $49.99 /YR, CLICK SUBSCRIBE TO JOIN
Our staff will have a record of your membership so just inform them when you come in for your appointment that you are a member and that's it. Enjoy your next and all future teeth whitening treatments at even greater savings.* See you soon.
PLEASE NOTE
* Memberships are not transferable to another person. All $99 treatments honoured provided you are a member in good standing. Each $49.99 membership is good for 1 year and renews annually. You can cancel Annual Membership at any time with no obligation.
Member Benefits & Savings


MEMBERS 1-HOUR IN CLINIC TREATMENT $99
Come any time to our teeth whitening clinics and pay only $99 for your 1-hour treatment. Just show your membership card when you arrive.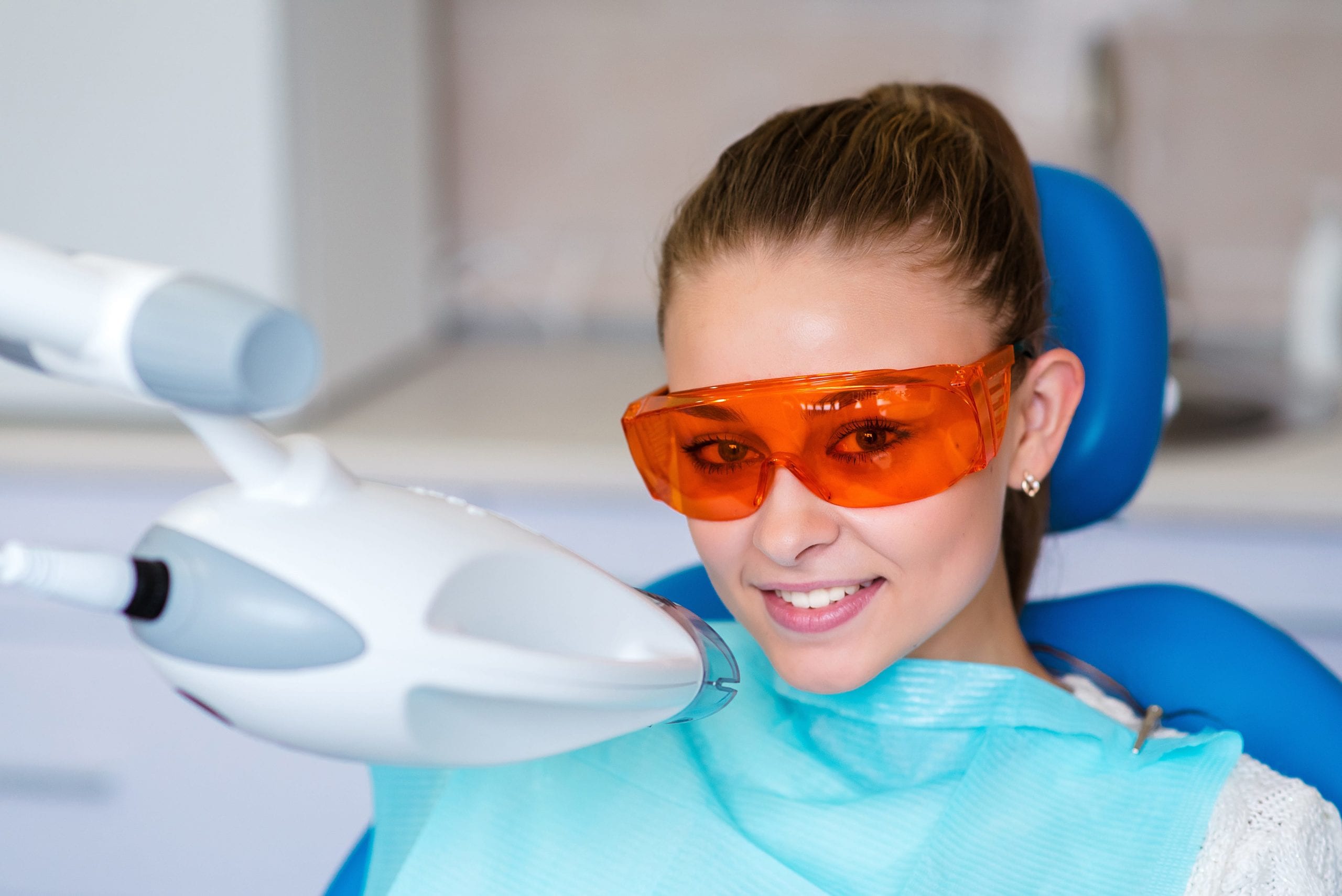 MEMBERS GIFT CERTIFICATE $99
Give a 1-hour teeth whitening gift certificate to your friends and family for only $99 REG $329, SPECIAL PRICE $179 MEMBER PRICE $99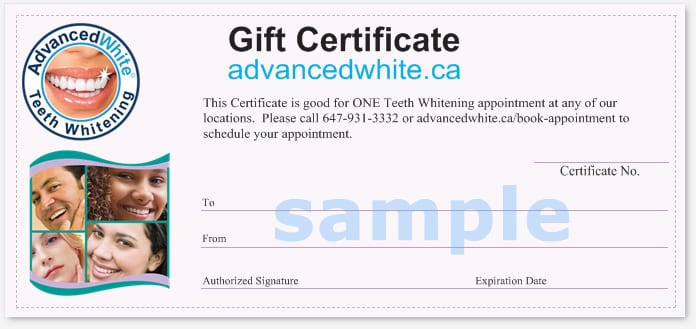 MEMBER HOME TEETH WHITENING KIT $89
Get a professional home teeth whitening kit for only $89
REG PRICE $325, SPECIAL PRICE $129, MEMBER PRICE $89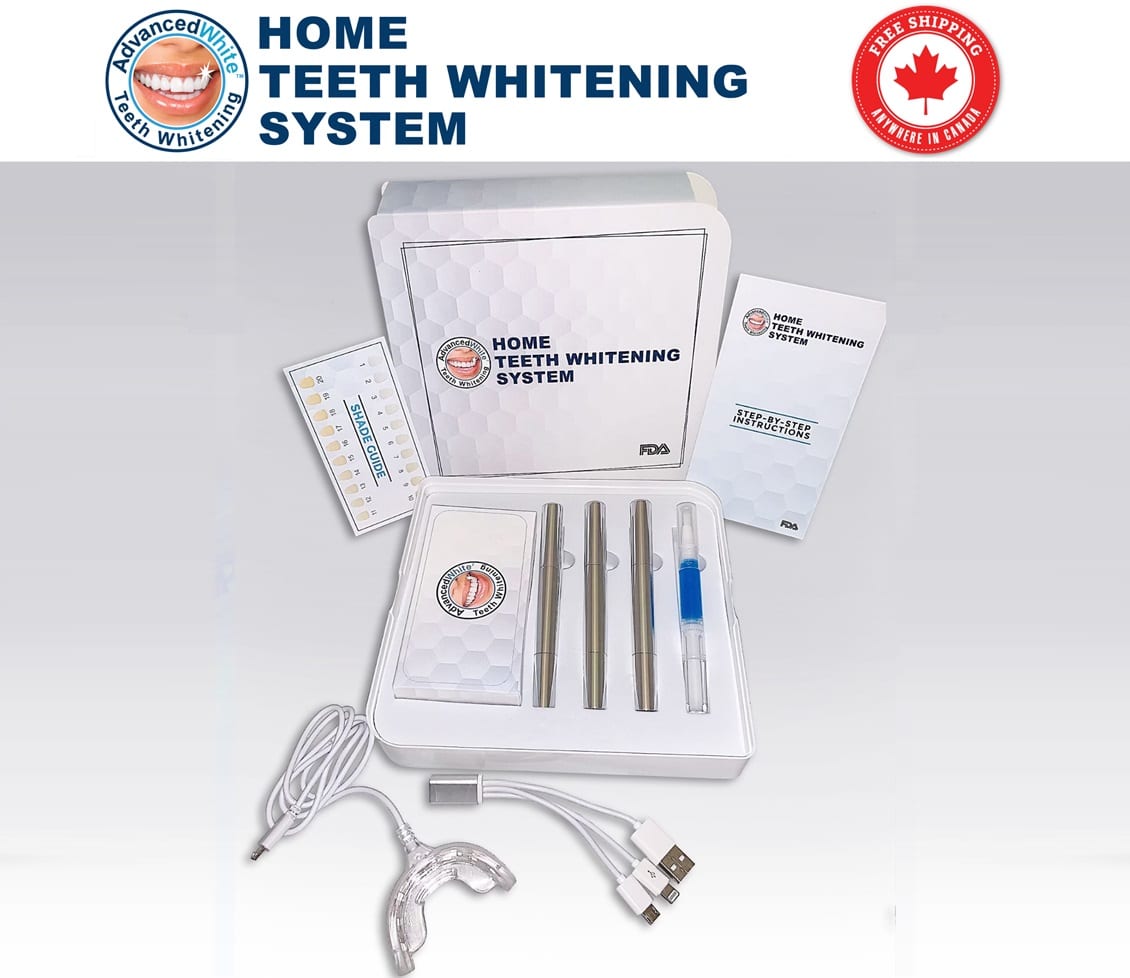 MEMBER HOME TEETH WHITENING PEN REFILLS $19
Refill pens for your home teeth whitening kit
REG PRICE $29, MEMBER PRICE $19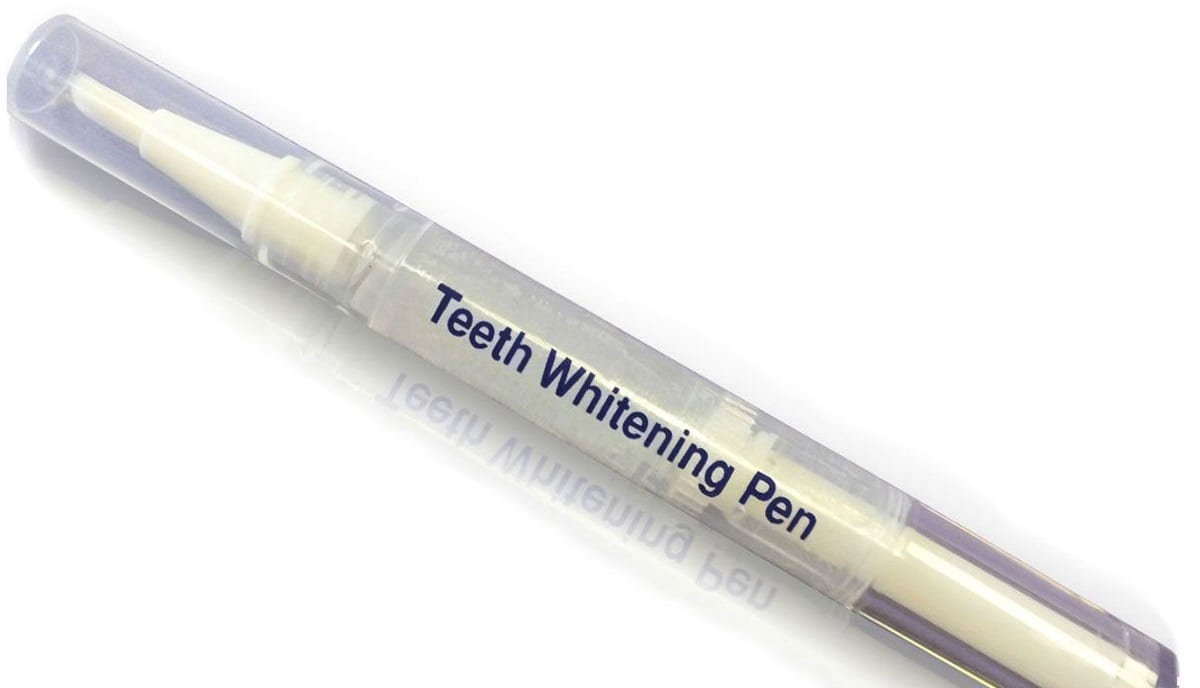 MR.BLACK CHARCOAL KIT $59
Our Best Selling Charcoal Kit for only $59
REG $99 MEMBER PRICE $59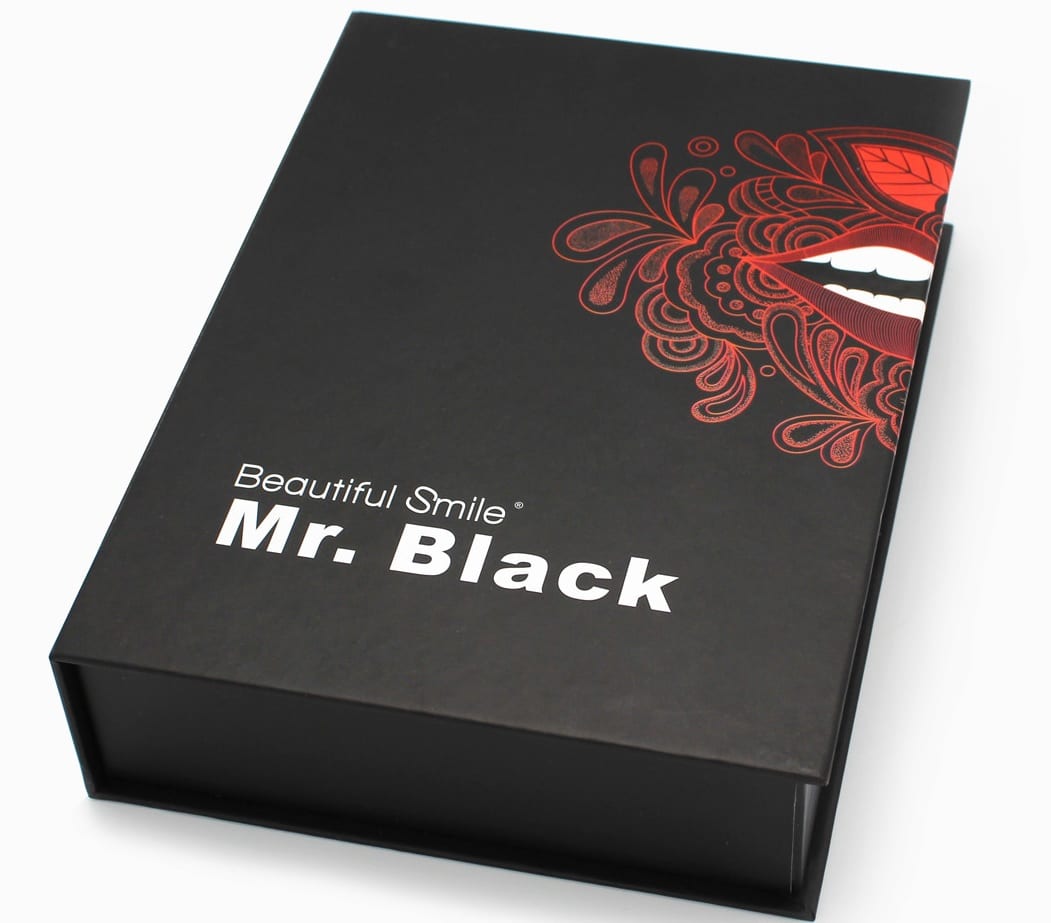 Comments are closed.