SKIP MONTHLY ORTHODONTIST VISITS FOR
STRAIGHT TEETH With INVISIBLE BRACES
3 Steps for Straight Teeth
Getting a straight, beautiful smile used to mean years of dental appointments, adjustments, and expensive braces. Today, innovations in dental care have made it easier than ever to skip the orthodontist and straighten your teeth from the comfort of your own home. Smilelove provides patients with an FDA approved alternative to traditional braces and Invisalign systems that won't affect your eating habits or lifestyle, and will save you time and money, plus—their clear design is barely noticeable. Learn all about the benefits of using invisible aligners at home.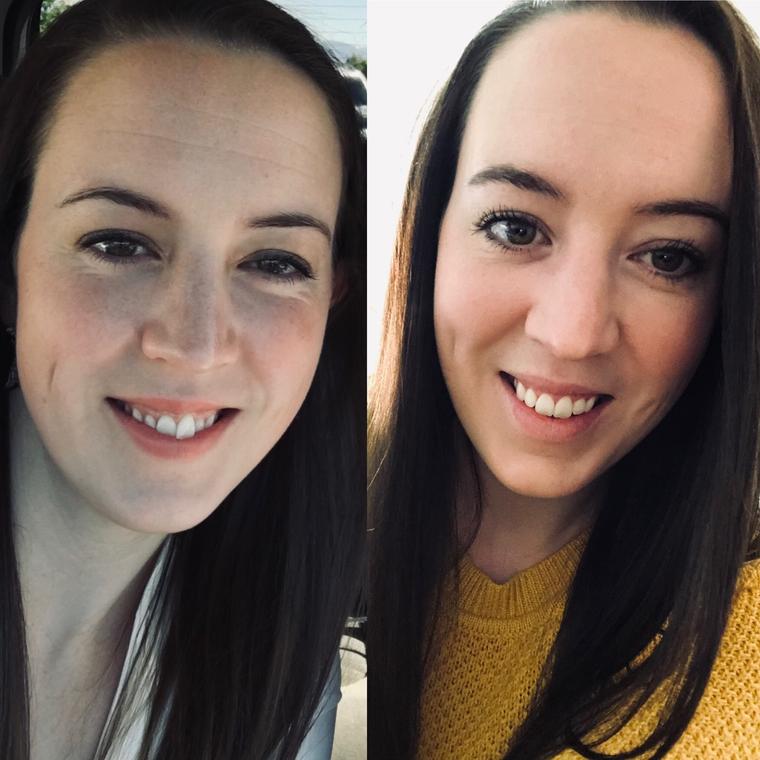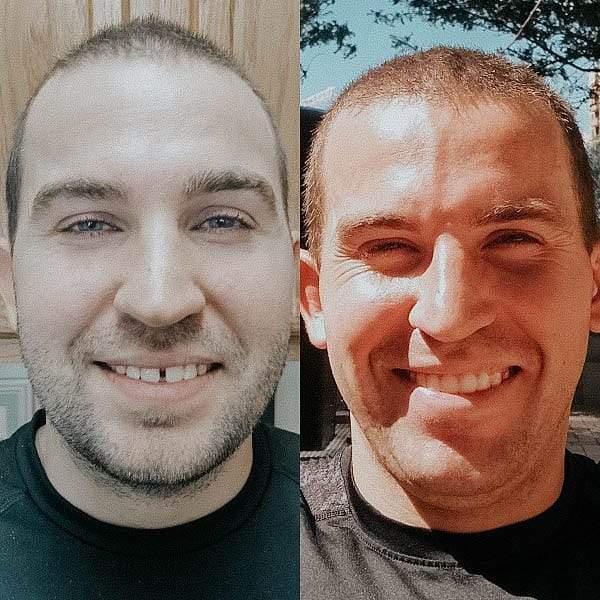 FIRST
You'll receive an Impression Kit to create perfect molds of your teeth at home. Once you've completed the molds, you send them back to us using the pre-paid shipping label that's included.
SECOND
Our doctors create a preview of what your straight teeth will look like. You'll have a chance to give your approval before we start making the aligners.
THIRD
We'll send all your aligners in the mail.  Simply wear them and live your life uninterrupted.
WHY CHOOSE SMILELOVE?
If you want to straighten your teeth, but are scared about the cost, time, and commitment, you are not alone. Many adults shy away from a solution, because they think they either have to wear clunky, uncomfortable braces or pay thousands of dollars for clear teeth aligners. Additionally, recurring dentist and orthodontist appointments are time consuming and inconvenient for busy adults.
SO WHAT'S THE SOLUTION?
Smilelove created a teeth straightening process that's easy and convenient for everyone. With Smilelove's clear teeth aligners, you can straighten your teeth right at home! We first mail you an easy-to-use impression kit so you can create molds of your teeth. Once you send the molds back, we will evaluate and manufacture your customized clear teeth aligners. We'll then mail your aligners right to your home so you can immediately get started with the smile you've always wanted.
BENEFITS OF SMILELOVE CLEAR TEETH ALIGNERS
No appointments, no waiting rooms
With Smilelove clear teeth aligners, you don't need to schedule an appointment with your dentist or orthodontist. We have dental experts on hand that can answer any question or concern you may have. They will evaluate what needs to be done so you can conveniently straighten your teeth right at home.
FDA approved
Our teeth aligners are safe to use and made of clear, durable plastic that is FDA approved. They're much more comfortable than metal braces.
75% less than other treatments
Say goodbye to expensive braces! Smilelove is the cheapest way to straighten your teeth at home. You'll save money on the clear teeth aligners themselves as well as all the dentist and orthodontist appointments you would have had to schedule if you had gone with a different alternative. We provide several payment options so you can have a plan that fits your specific needs. Check our pricing and see the difference!
No one even knows you're wearing them
You won't have to worry about how you look with our clear teeth aligners. Rather than wearing noticeable metallic braces, choose a more subtle and cosmetically attractive solution. Smilelove aligners are crystal-clear and will naturally blend right into your teeth. No will even recognize that you're wearing invisible aligner trays!
Stop putting off that beautiful smile you've always wanted. Straightening your teeth at home is now easier and more convenient than ever. If you'd like to see if Smilelove is a good fit for you, answer a few questions in a smile assessment or call Smilelove at to get started!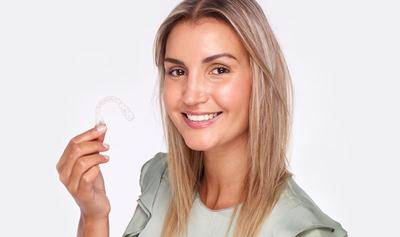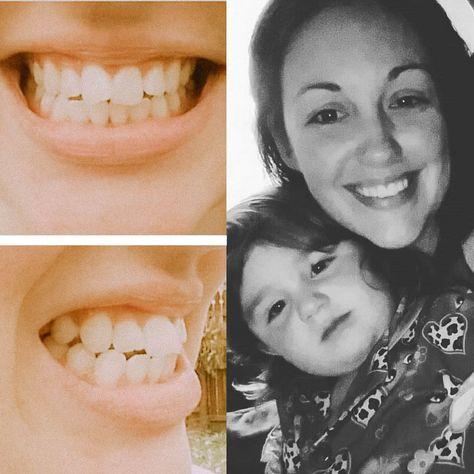 Comments are closed.